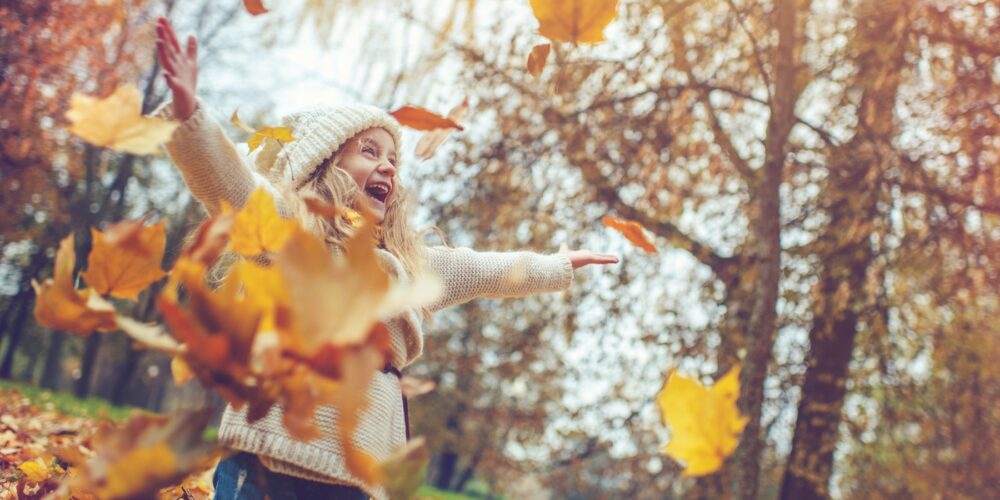 Creative sausage recipes to go with fresh fall activities from Circle B Sausage
When fall comes around, people get up to the same old thing. We head to the pumpkin patch, set up a picnic at the park, and hit the orchard for some apple picking. 
Now, we're not saying you shouldn't enjoy those good old autumn pastimes. Heck, there's nothing we love more than a gingham blanket and some Circle B Sausages! But we also think there's nothing wrong with mixing it up a bit. 
Remember our recent blog on fresh summer activities? Well, how's about a refresher when it comes to fall fun and a few perfectly cooked sausages? Today, we're going to take an adventure through the Southland, exploring three fall trips and outdoor activities that go just right with a Circle B Sausage.
More than just a hot springs
Called the "Valley of the Vapors" by Native American tribes, Hot Springs is an exotic getaway located right in Arkansas's backyard! 
Hot Springs boasts a whole bunch of natural baths akin to its namesake–but more than that, it was once the secret getaway for old-time names such as baseball legend Babe Ruth and notorious gangster Al Capone. 
Despite the change in scenery, we've still got to eat on vacation! Lucky for you, we've got the perfect Hot Spring sausage recipe:
Ingredients: 
8 small hoagie buns, unsliced

1 cup pineapple salsa

2 medium green onions, sliced (2 tablespoons)
Directions:
Start your gas or charcoal grill.

Place Circle B Sausages on the grill over medium heat. Cook uncovered for 10-15 minutes, turning them evenly until hot.

Using the handle of a wooden spoon, drill a hole through the middle of each bun–lengthwise!–to slip the sausages in.

In a small bowl, mix salsa and green onions. Spoon two tablespoons of salsa mixture into the hole of each bun. Slip the sausages into each bun, and top them with additional salsa if you're feeling spicy!
So pack your swimming trunks, heave up the grill, and throw some Circle B Sausages in the cooler. It's time for some relaxing fun and a great sausage recipe! 
Make a fall wreath–and cook by the hearth!
Of course, life keeps us busy, and not all of us have the time for a quick getaway. But don't worry! We've got the perfect fall activity for you and the family–something y'all can do right in your very own backyard. Because today, we're going to celebrate fall with some homemade wreaths and some Circle B foil-cooked sausages. 
There are a million different ways to make a wreath. Get creative! To gather supplies, some of you can head out into the backyard or woods to collect leaves, petals, stalks, and stems–whatever you can find to lace together a beautiful design. 
Meanwhile, others can stay behind and build a quick hearth. Wrangle up some rocks to circle around a wood fire. Or, if you're not one to make a fire from scratch–like us, bless our heart–go ahead and take the grill out for this one too. 
We love nothing more than a foil-wrapped meal over an open flame. So here's a perfect recipe for potatoes and sausage, while y'all lace together some wreaths by the firelight: 
Ingredients
3 pounds red potatoes, cut into 1/2-inch cubes

2 packages (12 ounces each) Circle B Smoked Sausages, cut in half

4 bacon strips, cooked and crumbled

1 medium onion, chopped

2 tablespoons chopped fresh parsley

1/4 teaspoon salt

1/4 teaspoon garlic salt

1/4 teaspoon pepper

Additional chopped fresh parsley, optional
Directions: 
Prepare your campfire or grill for medium heat. In a large bowl, toss your chunked potatoes with sausage, bacon, onion, parsley, salt, and pepper.

Divide the mixture among eight large sheets of heavy-duty nonstick foil. Place the food on the dull side of the foil. Fold the foil around your potato mixture, sealing tightly.

Place the food packets over your campfire or grill. Cook for fifteen minutes on each side or until the potatoes are tender. Open your food packets carefully and allow steam to escape. If you're feeling extra earthy, sprinkle some additional parsley!
Why didn't we think of this sooner–a sausage cook-off!

What better way to enjoy a Circle B Sausage recipe than to try them all!

Blast out some evites, send some invitations, round up the neighborhood–get ready for a good old fashioned cook-off! Let's see who can make the best Circle B Sausage recipe!

What better way to celebrate fall than with a steaming-hot sausage-made meal? So long as you hold the festivities outdoors, wear your masks, and keep your six feet of distance, a good-natured competition between friends and neighbors can do wonders to bring people together–and discover the best recipes for every flavor of Circle B Sausages!


Make this fall memorable with a new recipe for food and fun

We can't wait to hear about your favorite fall activities and recipes for Circle B Sausages. Get in contact with us through email or phone, and be sure to visit us online, where you can read more about the Circle B Sausage family and browse our selection of delectable sausages!